Browns Bay School enters a number of teams into the Harbour Rugby Primary Schools Tournament - which is held over 3 different school days in Term 2 and Term 3.
The organisation for this takes place towards the end of Term 1 - and once teams are put together they remain the same for the year.
A Small Blacks (10 aside) tackle rugby team is selected by trial from Year 5 and 6 students who express an interest and already play rugby for a local rugby/rugby league club.
Rippa Rugby Teams are trialled and top teams are selected from Year 5/6 and from Year 3/4 students who express an interest, these can be girl's teams, boy's teams and sometimes mixed teams.
Some Year 5/6 Rippa Teams as well as the tackle team may also represent the school at other tournaments in Term 3.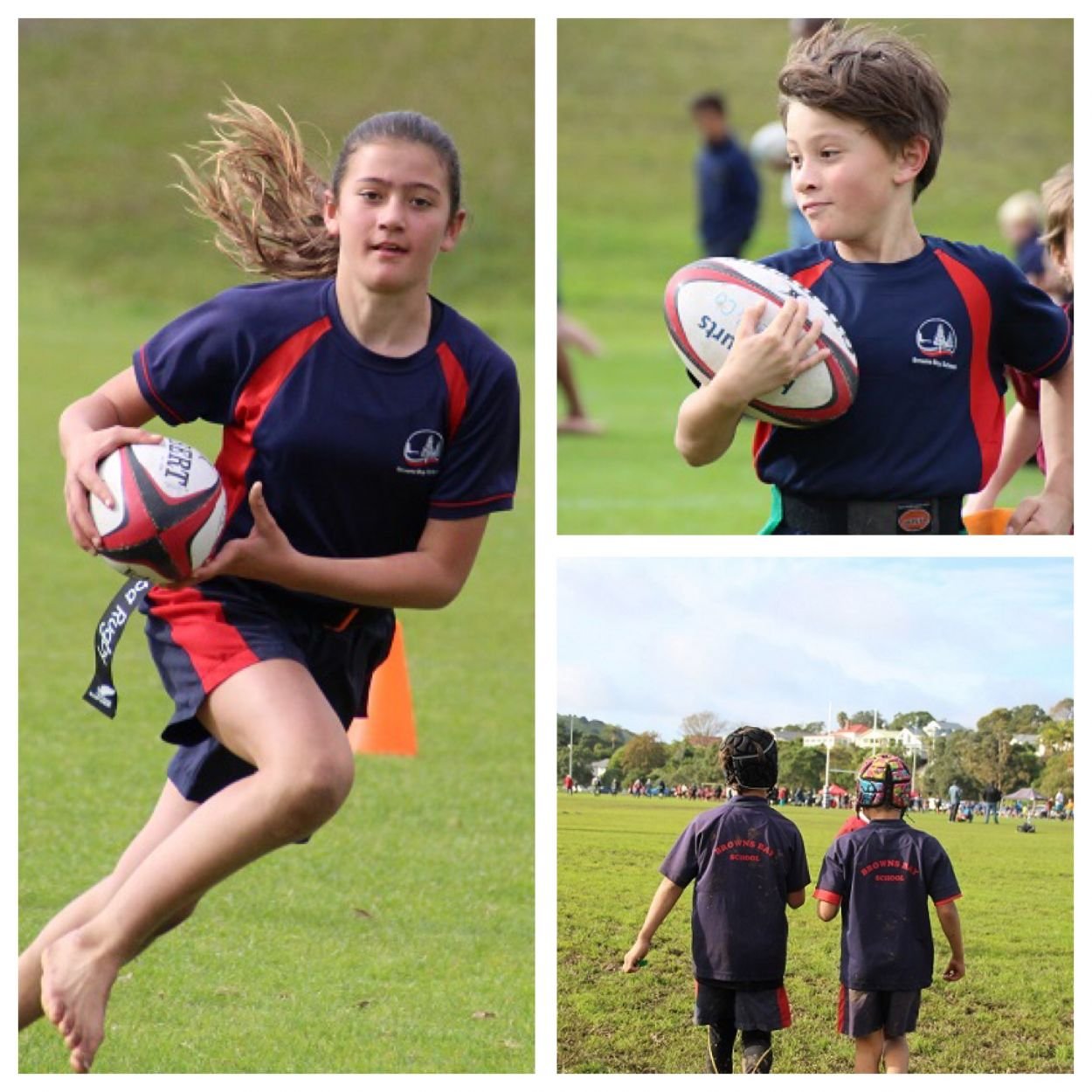 Remember to always play fair ...... Click here to see the fair play code of conduct that we expect at BBS!